Even while Senate Candidate Roy Moore is taking heat from GOP leaders such as Mitch McConnell, who today specifically urged Moore to step down, saying he believes the women accusing Moore of misconduct, Donald Trump has continued to evade justice for the 20 plus women who have accused him of sexual assault.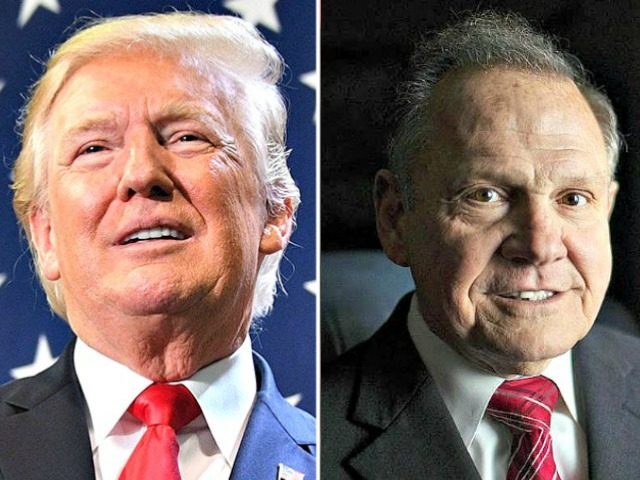 Trump himself has famously admitted to approaching women and "grabbing them by the (genitals)" without their consent, claiming he can get away with such behavior because he is a star. Increasingly though, in the wake of the Harvey Weinstein revelations and fall out, powerful men are being brought down for such behavior and forced to reckon with their actions. This is the case with Roy Moore, who in the wake of yet more explosive accusations today, has been threatened with removal from the GOP ticket, and abandoned in droves by both other Republican political figures and the voters of the state of Alabama.
In stunning hypocrisy, however, Mitch McConnell continues to stay silent when it comes to the victims of Donald Trump, showing that he is selective when choosing which women and victims to believe, and only coming out against Moore when a poll showed Moore behind his Democratic opponent in Alabama.
The accusations against Trump span decades, and include everyone from beauty pageant contestants, to former employees of the president, and even a reporter for People magazine. The reporter, Natasha Stoynoff, went on the record with her full name, while speaking about a 2005 assault she experienced at the hands of Donald Trump. She was visiting Mar-A-Lago to speak with Trump and Melania about the one year anniversary of their marriage, but instead of finding a doting husband, the reporter was cornered in Trumps office and as she puts it, "I turned around, and within seconds, he was pushing me against the wall, and forcing his tongue down my throat."
Thus far it seems that Donald Trump is the one man in America that is continuing to get away with his sexually inappropriate behavior, while other men, including other GOP politicians, are being held accountable for their actions.