In August of 2016, as the United States presidential election was in full swing, and things were not looking like a slam dunk for Donald Trump, a very curious wire transfer was made from Russia to its embassy in Washington D.C. The transfer was for almost $30,000 dollars, and the memo line of the Citibank account read, "to finance election campaign of 2016".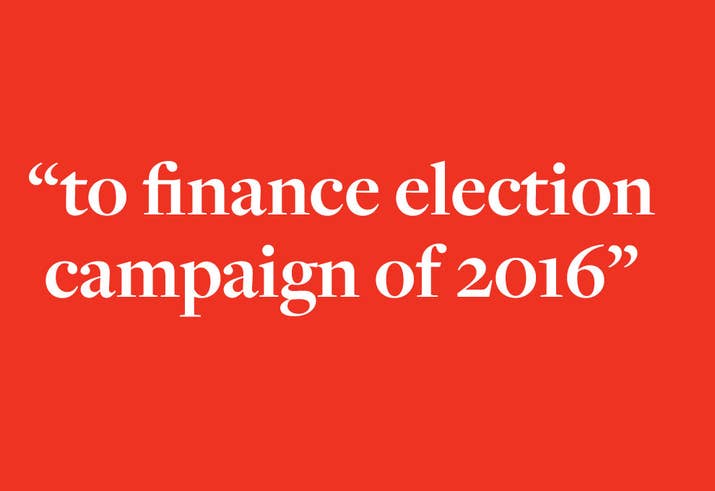 This is only one of more than 60 wire transfers that have come to the attention of the FBI, as well as other federal agencies, as they investigate the Russian meddling in the 2016 presidential election. In an explosive report today, Buzzfeed details these transactions, which total hundreds of thousands of dollars, and were all moved through Citibank accounts from the Russian foreign ministry. Not all, but most of them, contained the memo line instructing that the money is to be used to finance the election campaign.
The money also didn't just go to the Russian embassy in the United States, but rather was spread across the world, reaching 60 different countries between August 3rd, and September 20th of the election year. Incredibly, one of the transactions that came to the U.S. seems to have come into the Citibank account directly from the VTB Bank, which is owned by the Kremlin.
Citibank itself discovered the $30,000 transfer and launched a review, which uncovered all the other wire transfers with memo lines that also suggested the money was to be used to influence the election. They were noted as suspicious but were unable to determine the ultimate purpose of the transactions. Citibank spokesperson Jennifer Lowney, in a statement, said that the bank is "diligent in reporting suspicious transfers … given the confidential nature of these reports, we do not comment on or confirm any particular report or transaction."
The FBI, congressional investigators, and presumably Robert Mueller, are all investigating these transactions, where the money ended up, and the effect of this money on the 2016 election. An FBI agent quoted in Buzzfeed said, "We had an election and the intelligence community concluded Russia interfered in it. How could we not investigate a suspicious financial transaction that contained a memo that said, 'finance election campaign 2016?' Given the climate and what was in that memo line, it would be very irresponsible for us not to investigate. It's a good lead."