On Wednesday a group of Democrats who serve in the House of Representatives made the announcement that they are filing multiple articles of impeachment against President Donald Trump, becoming the first group of Reps. to collectively and explicitly take action to remove the president from the White House.
Led by Rep. Steve Cohen of Tennessee, and cosigned by five colleagues including Judiciary Committee Member Luis Gutierrez, the six Representatives held a press conference where Cohen stated, "We have taken this action because of great concern for our country and our Constitution, our national security and our democracy. We believe President Trump has violated the Constitution."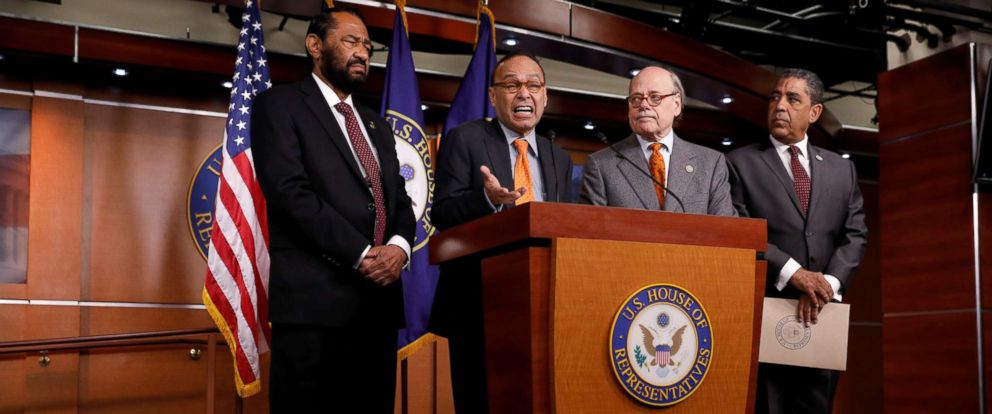 The group are introducing five articles of impeachment total, which state that President Trump has illegally obstructed justice, violated both the foreign and domestic emoluments clause, and undermined and disrespected both the freedom of the press and the federal judiciary, all of which are, even taken individually, grounds for removal from office.
Typically the Judiciary Committee is the branch of the House that conducts impeachment investigations, as it did with President Richard Nixon, so it is especially significant that both Reps. Cohen and Guittierez serve on that committee. Cohen himself is the ranking member of the subcommittee on "the Constitution and civil justice", and it is this committee that has jurisdiction specifically over impeachment.
It will, unfortunately, be up to the Republican-controlled house to begin hearings, a move Cohen accepts will be difficult because, he claims, the Republicans in the house are behaving as if they are a "branch of the administration."  In order to impeach a president, a majority of House members would have to vote yes, and two-thirds of the Senate would have to vote to convict, an uphill battle, given Paul Ryan and Mitch McConnell are currently in charge.
As more and more Republican representatives are joining their Democratic colleagues however in being outspoken in both their opposition to Trump, and against the status quo, it is increasingly likely that the calls for impeachment will stick, especially now that articles of impeachment have been introduced, and the Mueller investigation continues to uncover presidential secrets.